I drove down to Canberra two weeks ago to photograph Kristy and Chris's Pre-Wedding shoot at Lennox Gardens. I love photographing in Canberra as there are so many beautiful locations surrounding the city. Kristy and Chris are a fun, easy going couple who just can't stop smiling and laughing. Even with the weather being freezing cold we still all managed to have some great fun. Really looking forward to their wedding next month.
Some highlights from the photoshoot: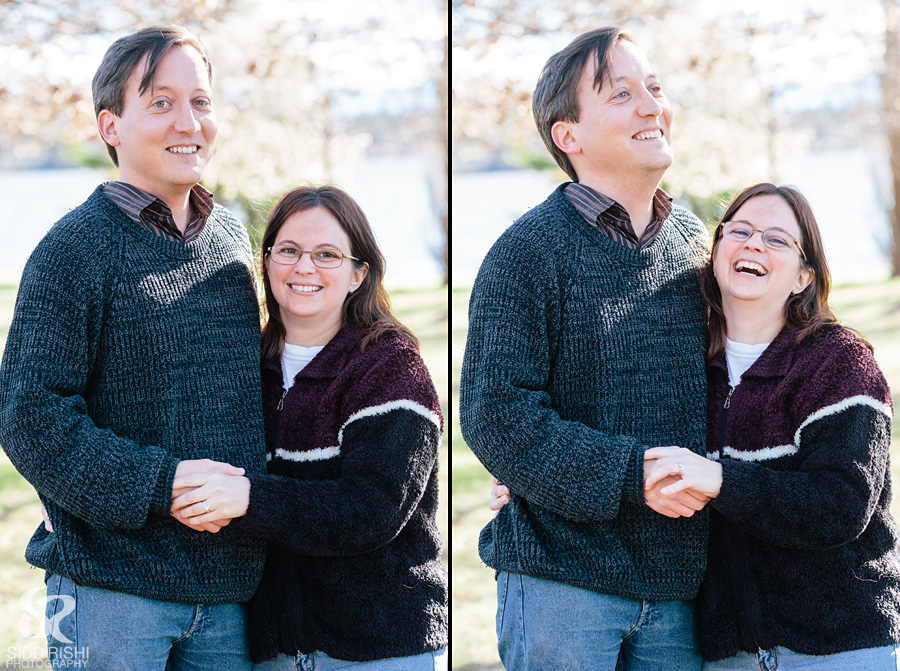 Cant resist taking photos in front of the cherry blossom tree!!

Isn't this just cute!!

Im sure you know whats going to happen next!!